Today is the last day to order these gifts to get 20% off and to also get them in time for Mother's Day! Discount code is MOM2DAYSDEAL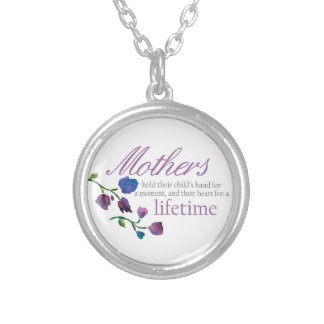 The phrase on this necklace is precious and timeless: "Mothers hold their child's hand for a moment, and their heart for a lifetime."
Don't forget, you can print FREE matching Mother's Day cards here!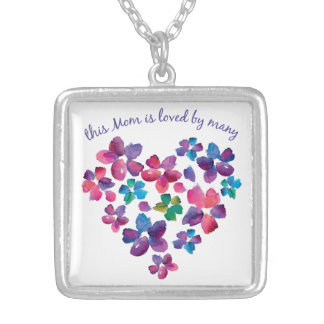 This necklace says: "this Mom is loved by many."  I think it's a very sweet reminder for any mom.  I love how my watercolor flower paintings turned out on these products.  The jewelry is sterling silver, and has a very sweet, loving message that I think any mom would appreciate.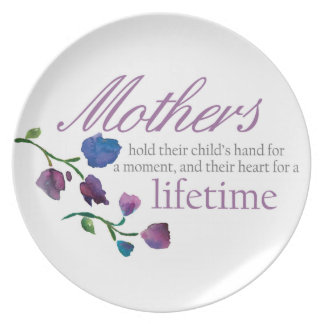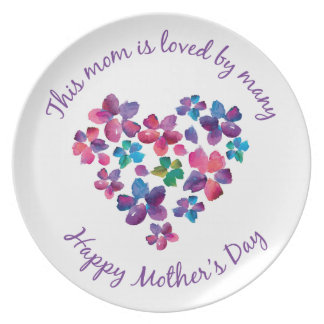 I keep thinking how great it would be to give my own mom a plate to enjoy her Mother's Day breakfast or dinner.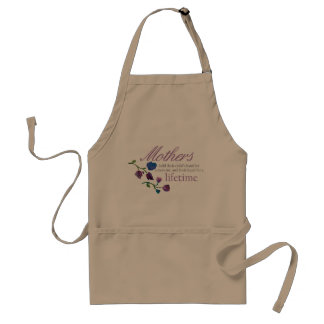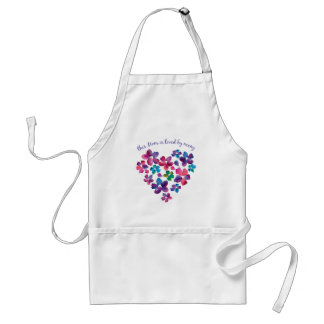 I love how the aprons turned out too, I'm especially loving the convenience of the pockets.  This white apron says "this Mom is loved by many."  Wouldn't it be so cute to have kids or grandkids sign it, or press handprints on the pockets?
(Just click here, or click on any image to order on the store)